Friends of Southery School - The aim of the FoSS is to support the school in enhancing the learning opportunities for the children. We do this in part by raising funds which we donate to the school to support both major projects and school activities. An example of a major project was the funding to refurbish the school playground. An example of supported school activities includes part funding school trips, discos and activity days.
We are also delighted to organise the giant sleepover/pyjama party, summer fete and village yard sale which are well attended, helping to bring good relations between the school and local community.
FoSS are always looking for additional volunteers, so if you would like to help our cause you will be very welcome.
Cath Robson (Chair) 07709 775025
Sue Vainu (number TBA)
Julian Goodrum (Head) 01366 377205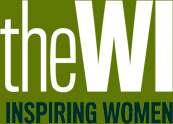 About The W I
The WI movement begain in Stoney Creek, Canada in 1897 and the WI in Great Britain was started in 1915.
The National Federation of Womens Institutes (NFWI) is the largest voluntary organisation for women in the UK with over 205,000 members. Northern Ireland and Scottish Rural Womens Institutes have an additional 25,000 members. We also share international links through our affiliation with Associated Country Women of the World (ACWW) with several million women in 70 countries worldwide.

About Southery WI
Southery Institute was first formed on 7th March 1928 and our March meeting this year was a celebration of our 82nd birthday.
To date we have 21 full members.
The annual subscription, which is set by the National Federation, is £29.50.
Our meetings are held in the village Hall on the first Thursday of each month at 7.15pm with the exception of June, when we have a meeting out - this year we will be going to the National Studd at Newmarket, and July when we have a Garden Meeting, weather permitting.
During the year we have a varied programme which includes speakers, demonstrators and entertainers. We get many invitations to other local Institutes meetings which we attend. As a group we also get together and go on trips to theatres etc.
We are part of the Norfolk Federation who organise many events within the County, many of these we attend. An annual trip is organised by the Norfolk Federation which are very interesting and good fun. Nine of our members joined the Legal London two day trip last year and this year four of our members will be going on a three day trip to Cardiff visiting many places of interest, including the Welsh Assembly.
Our Committee meets on the last Thursday of each month to deal with any bussiness and agendas.


| | |
| --- | --- |
| Contact Details | |
| Lizzy Doughty | 01366 377998 |
| Judith Fletcher | 01366 377540 |
| Sonja Wilden | 01366 377381 |
Fat Bloke On A Moped - fatblokeonamoped.com - A large guy on a small bike has set out to raise funds for breast cancer charities when his wife was diagnosed with a breast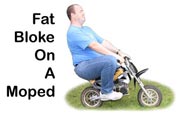 cancer related illness that resulted in her having to have both breasts removed. The ride for 2010 was the border of Norfolk and in the summer of 2011, a circumnavigation of mainland Britain was undertaken while sticking to the coastal roads where ever possible. All this from a guy that has learned to ride specifically for this purpose. The ventures raised £9,442.70 for a machine used as part of cosmetic surgery in breast reconstruction for the Queen Elizabeth Hospital King's Lynn.

HIAM Sports and Social Club is a friendly social club located in Prickwillow, just outside ELY in Cambridgeshire. It has an excellent dance floor, plenty of free parking, serves real ale, and holds regular evening Ballroom & Sequence dances with live music, usually on the 2nd and 3rd Saturday nights of each month, and at least one Tea Dance per month, on the first Sunday afternoon of the month, again with live music from organists such as, Philip Randles, David Last, Mark Spafford, Leigh Murfet, Rachael Nichols, Chris Booth, Nick, Robinson, Daniel Watt, Stuart Burr, Bob Watts and others. The club also holds regular Country/Line dances and classes, Rock n Roll nights, and classes, Bingo nights and other activities. Address: HIAM Sports and Social Club, Putney Hill Road, Prickwillow, ELY, Cambs. CB7 4UU, Phone 01353-688269 evenings. Website: http://www.yvonnejerrold.com/DANCE/
Line Dancing - Every Wednesday at the village hall. Kick off at 7.30pm. All welcome.
Brownies is for girls aged 7 to 10½ and is held at the primary school from 6 to 7.15.pm
We are currently looking for another leader as Beryl will be retiring next year, so if you are interested please contact Charlotte or Anita on 01366 377639.

Guides is for girls aged 10½ to 14, also held at Southery primary school from 7.15 to 8.45pm.
We are currently celebrating Guides being 100 years old by having sleepovers once a month and have so far slept at a Division campofire in Thetford Forest, Guide Headquarter in London (with the Queen as out neighbour!), Beryls House (twice!) A Guides mum kindly lets us sleep at her house, Downham HQ after a disco, and recently at the Rare Breeds Farm. Next month we're sleeping at the Denver Mill in the Miller's Barn with no electricty, followed by Bill's field, the Bidewell Centre, Thetford, an orchard and are hoping to 'Kip on a Ship' (HMS Belfast on the Thames). All the girls are hoping the Big Gig will be staged again this year as last year they really enjoyed going to Wembley with several thousand other Guides from all over the country where they saw, JLS, Scouting for Girls,The Saturdays, Chipmunk, Pixie Lott, Noisettes, Alexandra Burke and Tao Cruise!

If you are interested in joining please contact Anita on 01366 377638 or e-mail anitacornish@sky.com

CDSS - Clackclose District Senior Section - Recently reformed by Charlotte Cornish - for girls aged 14 to 25. Meets at all different places over the district but started here in Southery on 8th March. For more information please contact Charlotte on 01366 377639 or twirly-girly@hotmail.com
Our Youth Club meets fortnightly on the 2nd and 4th Thursdays of the month from 6.30pm until 8.30pm.
It is open to 9 to 16 year olds and we currently have 30 members. New members always welcome. The ten adults involved are all volunteers.
We have pool, table tennis, table football, air hockey, darts, Nintendo Wii, a tuck shop and much more every meet. Additional to this we have a programme of events which have included a DJ Workshop, Personal Training with Adam, February saw valentines hearts, cards and pancakes being made. Hairdressing and Nail painting by Susan and Kathryn. March included Kick Boxing with Michael Mann and crafts with Sue Vainu, choc chip cookies were being made and consumed in the cookery corner.
We are always looking out for new committee members or helpers. We try to put something on for the young people every session, so if anyone has a talent, craft or hobby they would like to share with them please feel free to get in touch, expenses will be covered
There is a suggestion box which is well used by the young people and they help decide what activities will be arranged for future sessions.
It is run by a committee of volunteers and the members are encouraged to join in the running and organising with rewards given for their efforts.

It costs just £2.50 for annual membership and £1 per session. Any new members or anybody who is interested in volunteering or joining the committee please contact Spike Dewing on 01366 377779 or 07776 495682 or by email. Alernatively just turn up, you will be very welcome.
Southery Scamps - The parent and toddler group meets every Thursday morning 9.30am to 11.30am in the village hall. Fun,Play & Craft from ages 0 to 5yrs. Weekly session cost £1.50, first session free. Bring a friend.
Fishing - Southery Angling Club - Based in Hilgay (don't ask) SAC is a thriving fishing group who organise their own competions and is a club open to all comers and always looking for new members.
Auction - Every Tuesday at the village hall. Entries by 2.30pm, auction starts at 6.30pm.
Bingo - Every Friday at the village hall. Door's open just before 7pm witht he game kicking off at 7.30pm. All welcome. Gifts and donations are always welcome for the prizes.
The Southery Bingo is responsible for raising many funds over the year for good and charitable causes, including (but not limited to) Southery Carnival (over £1,300), Swish (over £1,000), FatBlokeOnAMoped (£278.32), Breast Cancer and many more.